When it comes to Marketing on Facebook There are so many things people are doing on Facebook that are seriously killing their brand, image, and in the end, their business. Sometimes it seems natural with what you're doing.
I know you're really excited to show others your business or opportunity and you want to spread the word fast, I get it, I've been there. It's OK though, maybe no one has taken the time to show you what NOT to do on Facebook… Until Now!
Marketing on Facebook What Not To Do
Have you ever been on Facebook when all of a sudden someone pops on with a private message that reads "Join my business XYZ, check out this website for more info"?
I think you are going to see where I am going with this.
Facebook rocks, and it's an excellent way to market your business, you just have to do it so passively and rarely.
Facebook is all about building friendships, keeping your status's updated, building trust, and the most important thing… relationships.
Marketing on Facebook Common Mistakes
So let's get started with Marketing on facebook for dummies
1) First Impressions
We all know this social site is called Facebook, so why are you hiding behind some company logo, or something that's not YOU?
I don't take anyone serious when I see a picture of a company, or some cartoon character. If you are requesting to be my friend, I want to know what you look like, and put a face to the person I'm speaking to.
My Suggestion For You:
– Put a picture of yourself, it doesn't have to be all fancy and professional, just have it be natural and be YOU.
2) Pitching your business on a Friend Invite
GET FREE LEADS WITH FACEBOOK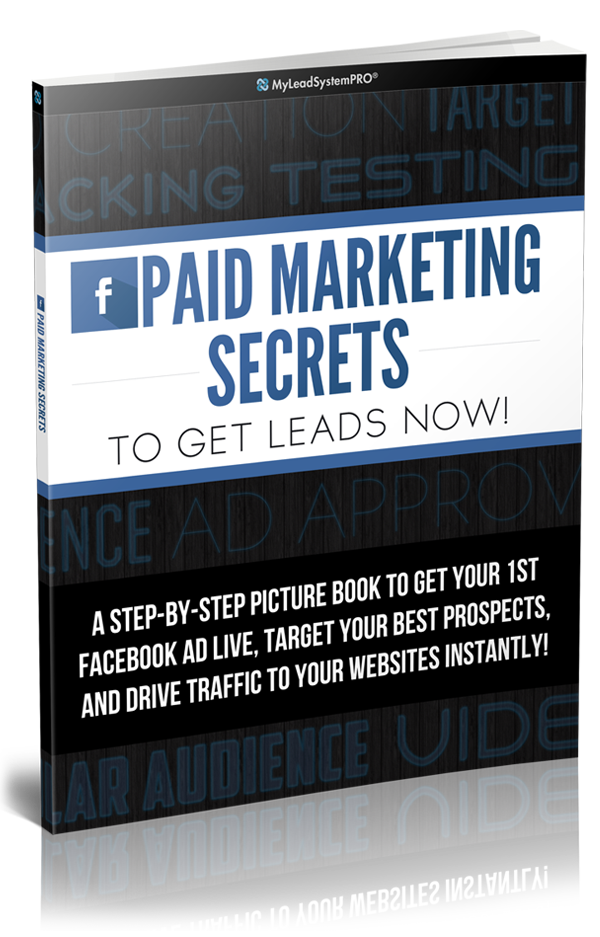 FREE Download: INSTANT ACCESS to a 21-Page PDF Report! Get Fresh Leads & Make More Sales via FaceBook starting TODAY
Like I mentioned in the opening about pitching me your business before I know you. We have ZERO relationship. I don't know who you are. I've never met you in my life. Why is it that the first thing you're doing is pitching me your business?
You must treat Facebook like real life. You wouldn't go to a party and meet someone for the first time and pull out your flip chart and do a business presentation right there for them would you? Then why are you doing this online?
I automatically decline anyone requesting to be my friend with a business pitch in the message.
Marketing on Facebook tips and My Suggestion For You is : How to Use Facebook for Business Marketing
When adding someone as a friend, write something personal such as, "Hey Tom, great to connect with you on Facebook, you look like a fun person and I'm looking forward to networking with you and learning more about you" etc.
Stand out from the crowd! Most people are just pitching their business.
Marketing on Facebook Lead Generation
3) Pitching Your Business on The Profile
This is worse than number 2 marketing strategy facebook no no .
It really shows you are an amateur and it's not professional at all.
When I accept a friend request and the next thing they do is post on my wall their business, I give them a warning that if it happens again they will be deleted from my list.
Again, we must treat this like real life. I don't just meet someone and pitch my business to them; I would lose out on meeting good friends if I did that! So if you don't do this in real life, why are you doing it on Facebook?
My Suggestion For You and advertising on facebook
Before even writing on their wall, go look at their photos, go look at their info and see what they like. They may have something in common with you. They may love to snowboard, so write on their wall "Hey Cindy, great to meet you. I see you love to snowboard as well… I look forward to getting to know more about you."
You'll get a better response and now you stand out from the crowd here is Marketing on Facebook pdf Download
P.S. Dose You upline Have a Step-by-Step Blueprint For Your ONLINE Marketing Success? If Not, Check This Out (Unless You Already Got Too Many Leads) – Click Here For Instant Access
Comments Via Facebook
comments