An important part of Target Audience Marketing is you want to come up with one single individual person that represents the whole of your market,This makes your marketing much easier.
A Simple Way to Do Target Audience Marketing
Here's Marketing target audience example , next time you sit to write an email to your list, instead of writing a general letter to everyone, you're going to think of your #1 Marketing Guru and write a personal email just to them.
You'll be amazed at how much more personal and effective that email will be.
"You're going to narrow your target market down to a specific tarket!"
According to wikipedia  definition  A target market is a group of customers a business has decided to aim its marketing efforts and ultimately its merchandise towards. A well-defined target market the first element of a marketing strategy.
The word tarket comes from combining the words "target" plus "market". I coined the term because it's CRITICAL you think in the singular, not plural.
Target market sounds like a mob. Tarket is one person.
I think of a "Tarket" as a single person who represents your overall Target market. They are the spokesperson for the group. They are the average of everyone.
A Simple Way to Do Target Audience Marketing
Meet Your Tarket
PIXELS & RETARGETING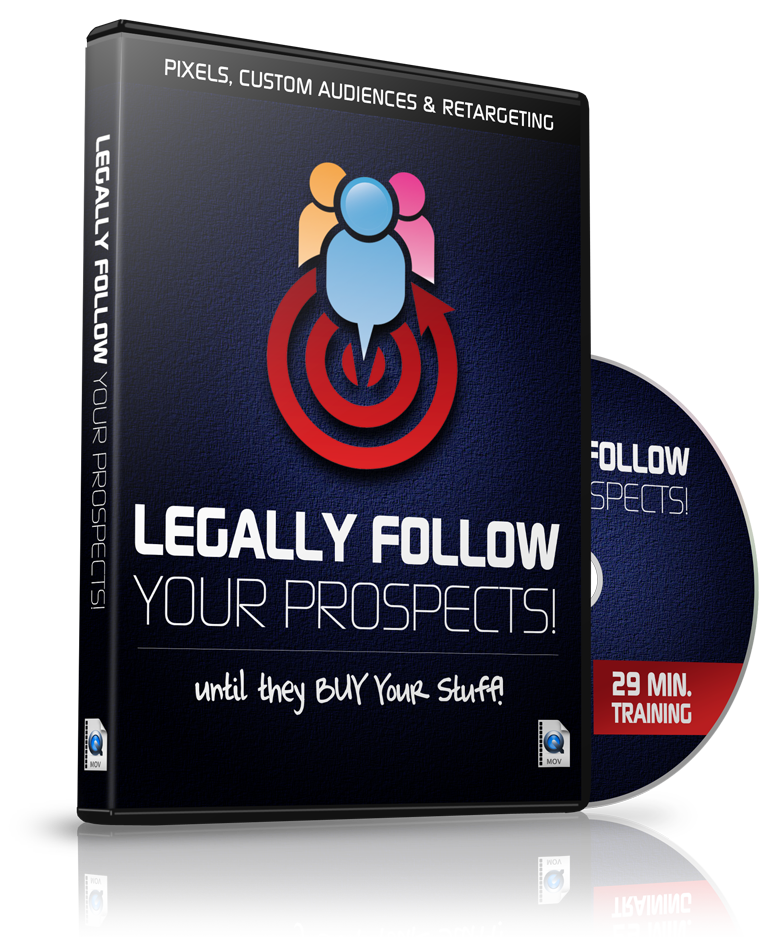 FREE TRAINING: Discover how to click 1 button, and legally follow your prospects everywhere until they BUY Your Stuff!
What is the target audience well Imagine you're sitting at a small table in the middle of the field of a huge football stadium. In front of you is tea, coffee and a couple sweet treats. You look up and around the stadium – it's filled with people! They are cheering you. You have a big smile on your face and This is your target market.
They love you! But you can't talk to each of them individually, so they elect a representative to come down and speak to you directly.
Out of the cheering crowd one person starts to head down the bleachers. The others are high-fiving them on the way down. You see that person make it all the way down to the field. He walks across the empty field towards you.
The rest of the masses of people blur and fade to the background. He walks right up to you with a smile on his face. You both sit down now for a private chat over tea and coffee.
Describe this person. If you don't know the answer, simply imagine asking them questions. They'll tell you. For example, I ask you to give them a name.
A Simple Way to Do Target Audience Marketing
This person may be someone you already know – then use their name. Or, this is a made up person – then give them a name. Ask them what they'd like to be called. Have fun with this. You choose what this person is like (based on all that market research you did.)
 Target audience advertising It may be helpful to ask "them" these questions:
What is their age?
Gender?
What do they do? (Be Specific)
Married? Kids? What are the names of their family members?
What do they like to read? What's their favorite TV show?
Where do they live?
What is a couple websites bookmarked on their computer?
What is their annual income?
Introverted/Extroverted? Thinker/Feeler?
What is their worldview?
What do they believe is true?
What keeps them up at night?
Why do they choose to work with you?
You have now created your #1 Marketing Guru to represents your target market. Identifying this single person was important because you can now target all of your marketing to your target audience and  towards this one person and that's how you do Target Audience Marketing.
I would love to hear from you,if you know exactly who your customer is now ,
Please leave a comment below i read every one of them 
P.S. Dose You Upline Have a Step-by-Step Blueprint For Your ONLINE Marketing Success? If Not, Check This Out (Unless You Already Got Too Many Leads) – Click Here For Instant Access
Comments Via Facebook
comments