If you have social media sites, check out this ten Common Social Media Mistakes that businesses are committing when taking their business online.
Avoid These Social Media Mistakes When Promoting Your Business
Well, since I have been learning as I help my clients improve their business, I thought I would share 10 quick tips on how to avoid the Top social media mistakes.
It is a known fact that Social Media helps build communities. But there are so many social media tools to choose from, and many entrepreneurs and small business owners do not know how to use the tools to their advantage.
The Top 5 Social Media Mistakes to Avoid especially when using Facebook are
#1. Social Media Mistakes Self Promotion – Yes, I know this may seem backwards to some. But do you really believe that your customers and potential clients want to hear about how great you are every day? They are not interested in how you are living the fabulous life in the fab lane.
So what do our site visitors really want, you ask?
They simply want to know How you can help them solve their problems.That is what they are really interested in.

So if you can focus on how your products and services will help put out a fire that your site visitor is having,

you will be on your way to obtaining paying customers and repeat clients very soon.
2. Social Media Mistakes Seeking Popularity instead of Targeted Leads – My point here is that the number of Facebook Fans (popularity) is not necessarily indicative of entrepreneurial success.
Some entrepreneurs believe that getting 5,000 or more FB fans or "Likes" is the key to making a huge profit in sales.
What they don't know is, it is far better to have maybe 300 targeted prospects that are truly interested in your products and
GET FREE LEADS WITH FACEBOOK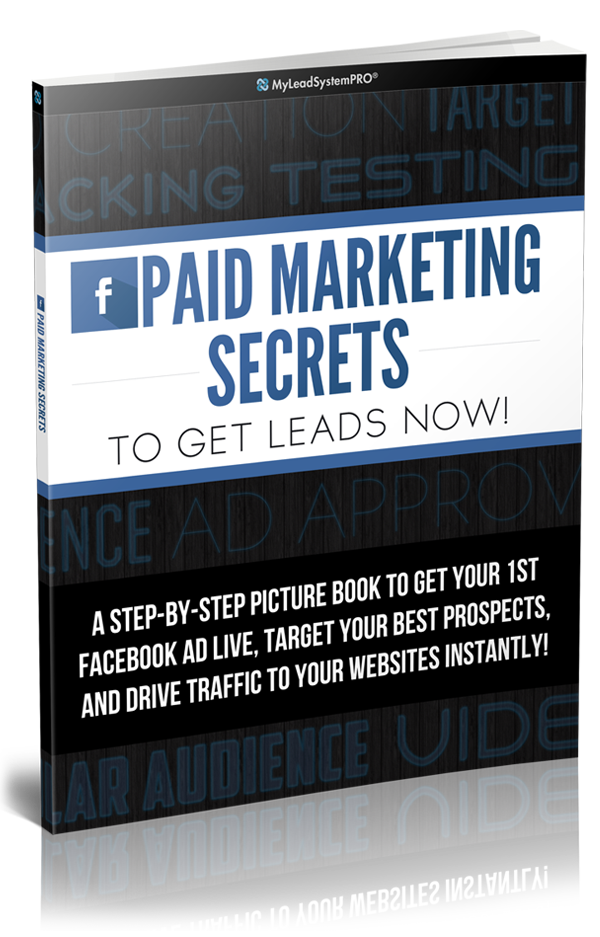 FREE Download: INSTANT ACCESS to a 21-Page PDF Report! Get Fresh Leads & Make More Sales via FaceBook starting TODAY
services than to have 5,000 friends on your Facebook Fan Page who could care less about your brand or what you have to offer.
I have observed on my own personal blog, that the number of visitors and clients who request my services have increased 4-fold.
It happened when I started focusing more on how I can deliver real value to help entrepreneurs and small businesses succeed.
You can do the same by focusing your marketing efforts on prospects and current customers.
For example, if you choose to use an email marketing software, you could mention your Facebook page or other Social Media platforms in the email.
On the flip side, I speak to entrepreneurs all the time who are looking for guidance in setting better goals for their social media campaigns.
Some of them are frustrated because they do have over 5,000 fans, but the fans are not being converted into customers.
I see it happen all too often. Once you decide what is really important to you (popularity vs targeted leads), a more practical approach to align your goals with your social media tools will yield better results.
3 Social Media Mistakes Buying likes on your facebook or twitter account 
For god sakes don't do it 99% of the time you'll be buying dead accounts account somewhere in another country from people who don't even speak English even worse those are dead accounts
So if you have 5000 Facebook 5000 Facebook likes or fans and those people do not interact with you on your page , they don't comment on your post  it will bring the edge rink down to your Facebook or Twitter account and then you can kiss your branding goodbye 8 Mistakes That Are Killing Your Brand
4 Not having a customized Facebook page – It is a great start to have a Facebook page. But you need to go to the next step and make sure you have a customized, professional page.
You should also have a custom landing page that tells your visitors what to do once they land on your page. Also you need to make sure your Facebook page is consistent with your website. This will keep your brand for your business consistent.
5 No social media presence – it's great that you now have social media accounts and you did well in gaining followers – now what?
A common mistake is to get into the social media platform just because others are doing it. Posting on Twitter or Facebook
every once in a while is alright depending on the purpose and strategy that you have in utilizing the social network, but being idle and posting once a month is not.
6 Using the Wrong Social Media Tools – It is important to know that there are many social media tools that you can use to build a community around your brand. However, it does not mean that you should use every one of the tools to promote your business.
As an entrepreneur or small business owner, you need to spend some time up front to determine which tools will provide you the most benefit.
Determine what your goals are and decide what will be the most effective tool to achieve your objectives. It may take some trial and error to determine which methods are connecting with your targeted audience.
It is better to use a few Social Media tools that work to your advantage, than to use too many tools and not achieve your objectives.
Remember that the goal of your Social Media activity is to engage and interact with your audience, not to just talk "at them" or to just always listen. It is a two-way street.
7 Responding badly to negative comments
Negative comments will happen – you can't please all of the people all of the time.
But how you deal with them makes a major difference to how the rest of your followers regard you.
Take a step back from the comment and deal with it professionally.
That means that most of the time you shouldn't delete or ignore it.
Just reply putting the other side of the argument, without arguing!
8 Not responding fast enough
Bad news travels fast.
So do bad Tweets and other negative comments about your company.
Set up alerts so that you know when something less than positive has been said about your company.
Then respond to those comments as soon as possible.
Social media is overtaking traditional ways of giving customer service – partly because savvy users know that by publicly airing
their complaint they're more likely to get a positive solution sooner rather than later.
Make sure that you turn your response time to your advantage.
9 Deleting comments – social media sites are a good place to get feedback and ideas on how you can improve your brand.
If someone voices a sincere dislike or concern about something you are doing or you are associated with, as long as it doesn't
infringe upon privacy, do not delete their comments and finally here's social media fails.
10 Spamming & Over posting – I've unfollowed people who seem to post on the hour, every hour. And I'm not alone – you've probably done the same.
it's great that you are sending out helpful messages but don't overdo it.
Customers hate it when you flood their emails about promos, or flood your Twitter or Facebook account about everything and anything. We don't need another quotable quote.
Often, the mistake is not purposeful spamming, rather it's that we get so busy and then remember our social networks and flood
them with a series of posts that occur all in the same day, or worse yet, within the same hour!
Avoid posting them all in a day and then being idle for days at a time. Create a calendar to schedule your posts if you have to.
This will make your social media site active at all times and your connections will see you as consistent and engaging these are all social media mistakes examples
PS:What you DON'T know about Facebook's rules could hurt your income. Also Avoid these hidden violations. Stay out of Facebook jail:This will be the most important 1hr & 45min training you will watch this year, period
Comments Via Facebook
comments