When doing Your Target marketing for the ideal prospect to purchase your product or service,The better you know your target market is, the easier it is to provide them with great content. Make sure you do the research on your target market so you can better target your message to them.
Target Marketing Do you know Who is Your ideal Prospect
According to Encyclopedia target marketing definition it's a group of people considered likely to buy a product or service. A target market consists of customers that share similar characteristics, such as age, income and lifestyle, to which a business directs its marketing efforts and sells its products
This will play a very important part in your target research. This will not only help you to define and refine your marketing message but it will also open up new ways to reach your market.
Examples of Target Marketing For instance, if you know their likes and dislikes, you may be able to reach new prospects by partnering with someone in a business that is related but not directly competing with yours.
Knowing your target market is important as you create content for them. You may be creating new content for your website, new information products, writing emails or any other type of content. As you are creating the content, try to visualize your ideal person and address your content especially to that person.
This will make your content much more conversational and personal which is the best type of content for the web. As you are creating your content, include your personality in your writing.
Target Marketing Advantages When Talking to Your Prospect
People love to hear stories, so share your personal stories in your content that helps explain your content and helps them relate to you.

Not only does this improve the quality of your content, but at the same time it builds a relationship with them.
Target marketing advantages It is a good thing to have people get to know you. You want them to feel as though you were sharing with them as a friend would.
If people like you, they will stay with you. They will return to your website for more information, they will become subscribers to your list and they may become customers. You want to be likable, but be yourself and most of all be true to yourself.
Now there are some people that no matter what you do or say, you will not be able to please them. You can not please everyone, so do not try.
You will lose some people but do not sweat it. Do not worry about people that do not come back to your website or do not want you to write them emails anymore. If you are creating quality content and they still unsubscribe, they were not your ideal prospect anyway.
You want people to be there that will buy from you. It really is not the end of the world if they unsubscribe, so do not worry if they want to opt-out of your list.
Once people know you and like you, they will start to trust you. When people know, like and trust you, then you have a good relationship.
These are the kind of people that will respect you and will respond to your recommendations. This will allow you to develop a base of repeat buyers. First time buyers cost more to obtain and buy less then repeat customers.
Target Marketing Search who is Your ideal Prospect
Here are some Target marketing strategies, Find out what keywords or phrases they are using in the search engines when they are looking up information. Use multiple resources to identify as many keywords as possible. Also, use related search terms.
GET ON PAGE #1 OF GOOGLE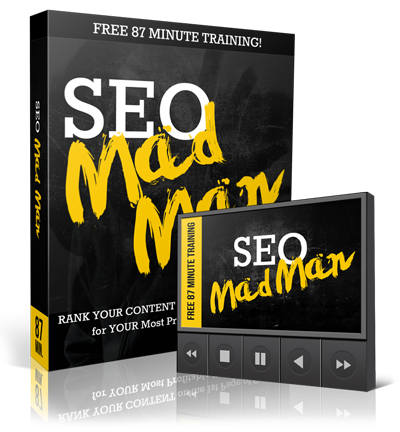 INSTANT ACCESS: 7-Figure blogger reveals his SEO secrets to Rank Your Content on the 1st Page of Google for ANY Keyword.
Your prospect may be using search terms that are different than what you might assume. You can find out what their average age is, if they are male or female, what occupation there are in, their background, their economic status and even their likes and dislikes.
The content you create should be integrated among the various sources of content available to your visitors. For example, you may be creating content for your website, your blog, articles, your emails, or even podcasts.
There should be a familiar feel between your website, your blog and other content. The writing, the feel, the sense, should be that it is all related.
To have a good relationship with your customers, just remember to give them great information on what they are looking for. Keep it all related, do not confuse them. Give them what they want.
The better the information or content you give your visitors and prospects, the better they will like you. All anybody ever wants is what they are looking for.
Knowing your target market will help you to develop content that your visitors, prospects and customers will want more and more of.
You can never give too much great information or content to your customers, especially when they are paying for information products with great content.
Comment Below i would love to hear your thighs,i read Every one of them. 
Who is your target market ? or
Who is your target audience ?
PS if you are Struggling to get leads?
Then you've got to see this awesome FREE Webinar for getting 50+ leads each day,Tactic #1 alone takes 10 minutes per day, involves copy & paste, and pulls in an easy 5+ red-hot laser targeted leads.
Comments Via Facebook
comments